A Taste of Elevation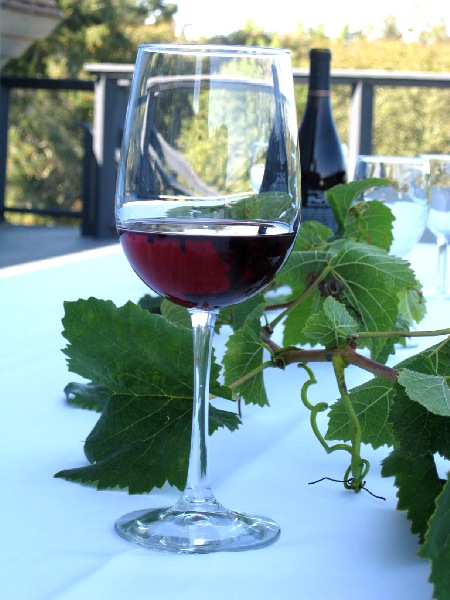 Join us on June 9th, 2013, 6-9pm.
Reserve the date now!

The Asheville Wine Experience will hold an exceptional evening at 434 Cooper's Hawk Drive on Sunday, June 9, from 6-9pm. Stretch your senses to the utmost with Chef Adam Hayes and wine expert Philippe Bourgeois, with music woven in and around each glass and each dish.

Benefits will go towards creating a scholarship for 12-21 year old youths seeking culinary and taste education. Pricing is $125 per person. The number of spaces is limited, so reserve quickly!

Asheville Wine Experience Menu
434 Cooper's Hawk
With Chef Adam Hayes
Wines by Philippe Bourgeois along with Appalachian Vintner

Smoked Rappahannock River Oyster with Horseradish Salt & Preserved Lemon Bourgeois Family Cuvée Stephi Ebullience Crémant de Limoux
~~~
Seafood Mélange: Mussels, Clams, Scallops, and Shrimp Marinated in Grapefruit, Lavender & Extra Virgin Olive Oil
Domaine Elisa Gueneau Sancerre Blanc Les Griottes
~~~
Sous-Vide Palmetto Farms Squab with Market Spring Vegetables, Sweet Potato Purée with Foie Fras Butter, Rosemary & Black Truffle Pistou
Domaine de Châteaumar Côtes du Rhône Cuvée Bastien
~~~
Beulah Farms Goat Rack with Chermoula Sauce, Golden Lentils, Micro Cilantro, Looking Glass Goat Feta, & Market Vegetables Château Capron
Côtes de Bourg Bordeaux
~~~
Summer Strawberry Mojito: Local Strawberry Ice Cream, Mojito Rum Cake, Strawberry-Rhubarb Sauce &Strawberry Macaroons
In Fine Côtes du Ventoux Rosé 2012

For further information, visit www.ashevillewineexperience, or contact ashevillewineexperience@gmail.com 828-301-2792 / 828-777-8916.

Contact

Asheville Wine Experience
PO Box 18462
Asheville, NC 28814
ashevillewineexperience@gmail.com
828-301-2792 or 828-777-8916